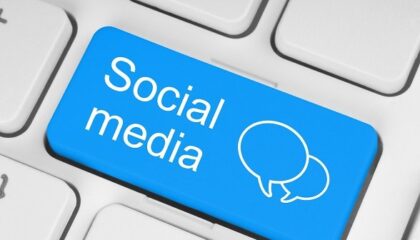 Let's face it: social media is risky. A single unfortunate post can throw a career off track. And yet in an era in which younger workers are connected with an average of 16 co-workers online and where 40% to 60% of hiring managers use social media to screen potential hires, it is simply not reasonable to stay off social media entirely. So how can we balance the personal and professional online?
The increasing adoption of social networking sites like Facebook, Twitter, and LinkedInpresents an interesting quandary for people who want to use social media for both personal (keep in touch with family and friends) and professional (network with colleagues) purposes. Do you juggle separate personal and business profiles for each of these networks? Or should you use one account that merges both your professional "brand" image and your personal life?
How you should use these social networks depends on your objectives and comfort with mixing business and personal information. The most important thing to remember is that even if you maintain separate personal and professional identities online, any information you share online can be made public or accessible to others.
For more https://hbr.org/2015/03/how-to-separate-the-personal-and-professional-on-social-media
Courtesy of Harvard Business School